The Scotland Company



Written by Jake Rosenberg
Directed by Kai Morrison.
October 12th – 27th, 2012
Thursdays – Saturdays, 8PM
Sundays, 3PM
The EXIT Theatre
156 Eddy Street, San Francisco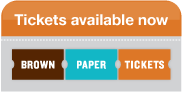 Scotland; a country of rich culture and history, or just a made-up farce? This fast-paced comedy outlines how Scotland came to be when England's Queen Victoria entreats her Royal Secretary of the Interior to have something "new" to show visiting dignitaries for her diamond jubilee. Not unlike a Marx brother's stage comedy, the insane, the pompous, the lovelorn and even the French, yes, the French, play a part in inventing the country of Scotland. Will love win out? Will tartan emblazoned wool be pulled over the eyes of the Queen and the world, or will the French finally save face with a victory of their own?
Featuring
Max Bernstein…………..Fratelli
Xanadu Bruggers………Pennycandy
Kat Bushnell…………….Pouvrechocolade
Neil Higgins……………..Petitcointreau
Austin Madison…………Henry
Karen Offereins…………Fr. Muldoon/Madman/Dignitary
Michael Symonds…………….Luigi/Madman/Dignitary
Jason Topolski………….Muldoon
Davern Wright…………..Fr. Fratelli/Madman/Dignitary/Luigi
Rik Lopes…………………HM The Queen/Aurelia/Mama Fratelli